⭐️New Rockstar Necklace⭐️
The new Rockstar Necklace is available in Sterling silver or 24ct Gold vermeil, the chunky star carabiner style lock clasp easily unscrews for you to add charms to if you wish.... a bit of rock 'n' roll lockstyle for your Lockdown look and there is a new Rockstar bracelet to match too!
⭐️Take a peak
🐆Leopard Bracelet🐆
Our bestseling leopard chunky charm bracelet.....large link chain with an albert clasp and gorgeous leopard dangling from it, available in Sterling silver or 24ct gold vermeil.
Leopard love!!!!
🐆Take a peak
⚡️New Ziggy Huggies⚡️
These bolt huggies are just such a statement! easy to wear and utterly unmissable...
⚡️take a peak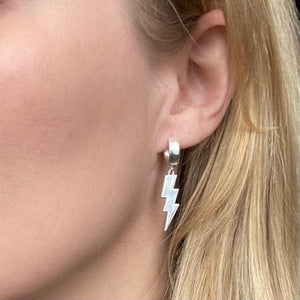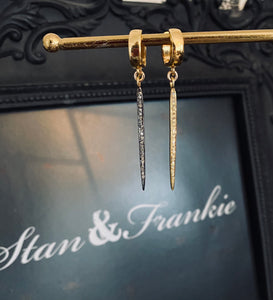 ✨New Diamond Spike Huggies✨
Statement earrings dramatic spikes, gorgeous gold and diamonds whats not to love.......add a lillte edge to your style.
✨take a peak
What is Gold Vermeil? ✨A unique blend of high quality, precious metal, without the hefty price tag!.....Unlike regular gold plating, a thick layer of 24ct gold is layered on top of a sterling silver base (no brass or other alloys at Stan & Frankie!!) Gold Vermeil gives you superb quality for the best price✨